If you've been keeping up with me this summer, you'll know that it's no easy feat considering I've been all frickin' over the place since Memorial Day. Next weekend (August 9-11) is the literally the only free weekend I've got until after Labor Day.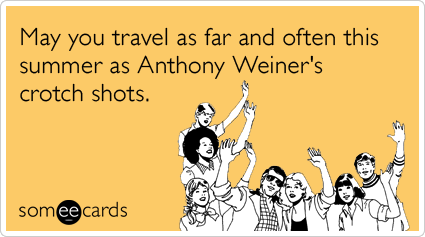 I had big plans to do a 7-day cleanse in preparation for my BFF's wedding on August 17 (!!) and to generally do a whole lot of NOTHING.
That is until today, when I decided to throw those plans out the window and go visit
my bestie in L.A
. As my girl
Taylor
says, "when life gives you a weekend..." (Since that's all she said, I'll fill in the blank and say "YOLO.")
Seize the day, people. Seize the frickin' day.